Pamela Goldsmith, M.A., LMHC
Greetings!
I am a work in progress, just as you are. Like you, I have faults and fears, and sometimes my emotions get the best of me. I don't pretend to be perfect. If you are looking for a therapist who is clinical and detached, then I am not the therapist for you. I wear my humanity on my sleeve and my easy demeanor and frank and honest approach are what make me an effective therapist. In my 20 years of experience I have learned that a practical, down-to-earth approach to therapy is most effective.
"Love in action is service to the world."
I take my personal growth work very seriously. I read, meditate, journal, sit with myself, contemplate my thoughts, feelings, and behaviors, and seek out mentors and helpers. I do these things to help me keep my instrument tuned so that I can be a better helper. I try to use every situation that arises in my life as an opportunity to learn and grow. I do my best to be authentic and act with integrity.
If I could use one word to describe myself, I would say that I am devoted. Devoted to becoming the best person I can be and devoted to helping others achieve the same goal. The work that I do isn't just a job to me. It's my calling, my art, my heart. I think you will feel this when you walk into my office.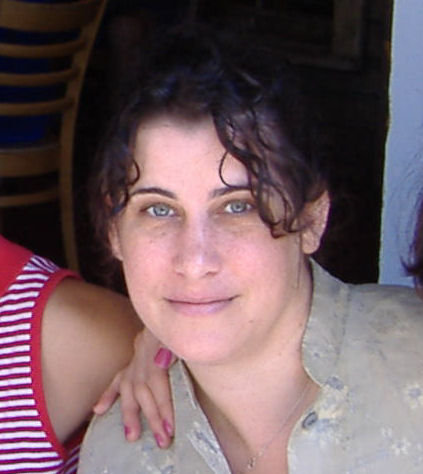 I was born in Central Florida and have deep roots in this community. My entire extended family on both sides moved here in the 50's and 60's and all still live in the area. I completed my undergraduate studies at the University of Florida, majoring in psychology. I have always loved psychology and have always been curious to know what makes people tick. I decided to pursue counseling because I love people and I wanted to be a helper. I attended a graduate program at UF for counseling, but it wasn't until I visited Boulder, Colorado on a cross-country summer trip and "accidentally" discovered Naropa University that I realized that this program wasn't meeting my needs. I just knew that I had to attend the Transpersonal Counseling Psychology program at Naropa so upon my return to Gainesville I dropped out of the program at UF and applied to Naropa (talk about a leap of faith!). I was accepted and moved to Colorado with my dog and three cats. At Naropa I found what I was looking for: a more spiritual and holistic framework. Naropa offered a contemplative, Buddhist-inspired counseling program. It provided the perfect balance between experiential and theoretical study, merging spirituality and psychology through methods such as meditation, Gestalt awareness, psychodynamic approaches, and client-centered therapy.
At Naropa, I was challenged to explore my inner world while learning how to use myself as a tool to help others. This is the work that I continue to this day. I also learned about the power of knowing one's own mind. I was able to learn the art of therapy while developing a personal style that has been very effective with my clients. This personal style incorporates mindfulness, cognitive behavioral therapy, existential psychology, transpersonal psychology, Gestalt therapy, art therapy, breathwork, somatic therapy and a slew of other techniques that allow my clients to become more self-aware so that they can be happier, healthier, and at peace.
After graduating with my M.A. in 1996, I worked in community mental health with adults with major mental illness. I moved back to Central Florida in 1998 after my son was born so we could be closer to our family. I got my first real counseling job at this time at Jewish Family services and worked there for 14 years. I started my private practice in 2009 after my second son was born. Since starting my private practice, I have had training in trauma informed counseling and completed breathwork training. I have found that these somatic modalities can get in there and access your inner healing in ways that traditional talk therapy cannot. I am excited to have started a year-long post graduate program with Dr. Gabor Maté designed to reveal what lies beneath the appearance we present to the world. I am excited to be learning and growing in the field—a value that I hold dear.
I currently live with my husband, son, four cats, and dog. I love to read, learn, travel, spend time with family and friends, work on household projects and create. I have a daily meditation practice. I take classes and workshops on all sorts of subjects. I also teach psychology at Valencia College. I love being in the classroom. I have a strong passion for learning and teaching psychology. I feel that my teaching and therapy complement one another well.
One last thing: I love my work. It is a deep honor to be able to sit with people and hear their stories. I love unraveling what is going on inside to help my clients find joy and peace. I delight in finding the gifts and strengths that each and every person I sit with has within them.