"Your own Self-Realization is the greatest service you can render the world."
There is something I want you to know: there is nothing wrong with you.
You are perfect. You are whole. You are complete. You are radiant. You are luminous.
There is a bright light inside of you. It has been there since you were born. This light is your essence. The bumps, bruises, and wounds that accompany life cause layers of residue to cover up your radiant beam of light. But underneath the scar tissue your light still shines as brilliantly as ever.
Our work together is cleaning this lens, uncovering your brilliance.
My job is to teach you how to keep your lens clean so you can be your best self and live the life you deserve.
It's your job to shine!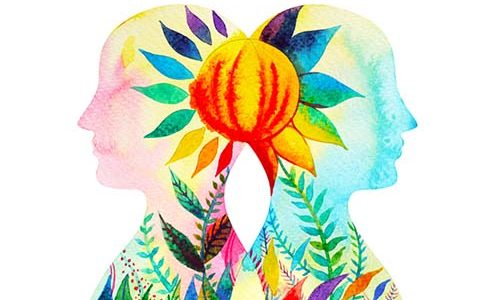 "Maybe the journey isn't so much about becoming anything. Maybe it's about un-becoming everything that isn't really you, so you can be who you were meant to be in the first place."
You are most likely here because you aren't happy with an aspect of your life. The things that may be interfering with your happiness can be old behavioral patterns that no longer serve you, uncomfortable feelings, self-judgment, faulty belief systems, and life circumstances. Together we will identify and explore these barriers that keep you from authenticity, peace, and joy.
My work as a therapist is rooted in a foundation of Transpersonal Psychology. What this means is that I approach every client from a strengths-based, non-pathological perspective. My work is to help you unearth and cultivate your strengths, connect to your innate wisdom, and help you discover what makes your life meaningful in order to help you meet the challenges you are facing in your life.
Together we will get to the core of who you really are and liberate you from the ties that keep you bound to the past. Each of us have negative programs that hold us back and keep us from shining. These programs are made up of the beliefs we have about ourselves and the world and the coping strategies that arose from our pain, shame, trauma, and difficult experiences. You are not your feelings, your story, or your beliefs about yourself. You are a bright light and have many gifts to share with the world. I look forward to helping you unearth these gifts and live from a place of brilliance.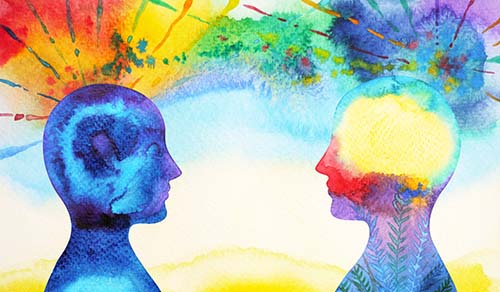 I strive to be respectful, authentic, genuine, empathic, accepting, and unconditional. These qualities are at the heart of therapy and facilitate a healthy connection that allows true healing to occur. My hope is that you will internalize the love, acceptance, and positive regard that you receive in my office so that you can feel more positive and accepting toward yourself. I will provide a safe space in which you are free to explore ALL your thoughts, feelings, and behaviors without judgment.
I do not view myself as the healer. You are your own healer. I am merely the facilitator and your mirror. I do not provide solutions or answers. I will help you find your own answers. You have everything you need inside of you. It is my job to help you identify, develop, and mobilize your resources so that you can successfully solve your problems and meet the challenges of life in a healthy and functional manner. It is my job to make myself obsolete.
You are at the center of my work. You determine the direction and depth of therapy. Through our work together you will find your inner strength and resources. I will respect your religious and spiritual beliefs tying them into the counseling process whenever necessary. We will explore your value system, not mine. You get to determine if a course of action is right for you.
I am passionately committed to honoring whatever your story may be. I welcome every type of person in my office. I delight in the unique ways in which each of us express who we are in the world.
I utilize a holistic framework in my therapy sessions, which means we will look at how the body, mind, and spirit can be in harmony bringing you a sense of peace and happiness. I strongly encourage my clients to engage in some sort of mindfulness practice.
I hope that you will allow me to serve as your co-pilot on your journey of self-discovery. I will remain present, non-judging, encouraging, and active as we explore your inner world together. If you decide that I am not the right therapist for you, then I will be happy to assist you in selecting someone who will be a better fit.
"We travel through darkness to illuminate it so we can move past the shadows that we so fervently protect. Our pain makes us human and means we are real; it makes us aware of our own fragility and the subtlety of our inner being. Let the pain guide you and propel you forward rather than hold you back in an illusory grip. You are the shape of all your pain, all your challenges, and all your victories."
Stardust and Star Jumps: A Motivational Guide to Help You Reach Toward Your Dreams, Goals, and Life Purpose